What are the advantages of DC module power supply?(2)
2022-10-25
(1) It has a particularly wide range of uses, not only aerospace, post and telecommunications, but also metallurgy, mining, automatic control, etc., whether it is social production or daily life, it can be well used;
(2)DC module power supply The quality is relatively excellent, the quality is relatively stable and reliable, and it can be produced automatically;
●The design is simple. Power is available with just one power module, with a few discrete components. ● Shorten the development cycle. The module power supply generally has a variety of input and output options. Users can also repeatedly stack or cross stack to form a building block combined power supply to achieve multiple input and output, which greatly reduces the prototype development time.
●Change is flexible. If the product design needs to be changed, simply convert or parallel another suitable power module.
(3) The technology is relatively simple, and it is easy to meet the relevant requirements;
Ring current backup
The ring current generator is mainly used in the telephone exchange exchange to provide ringing to the telephone users, and is generally used in a biased state. Bias can be divided into positive bias and negative bias. In order to improve the reliability of the ring current system, the ring current needs to be backed up. Installation and maintenance of module power supply
Since the types, series and specifications of the modular power supplies produced by various companies are difficult to count, their functional characteristics and physical characteristics are not the same, so they are also different in installation, use and maintenance, but the following aspects should be paid attention to
(4) DC module power supplyThe development cycle is relatively short, there are many choices in input and output, and the changes are quite flexible;
(5) When the design of the product needs to be changed, it can be simply converted or connected in parallel;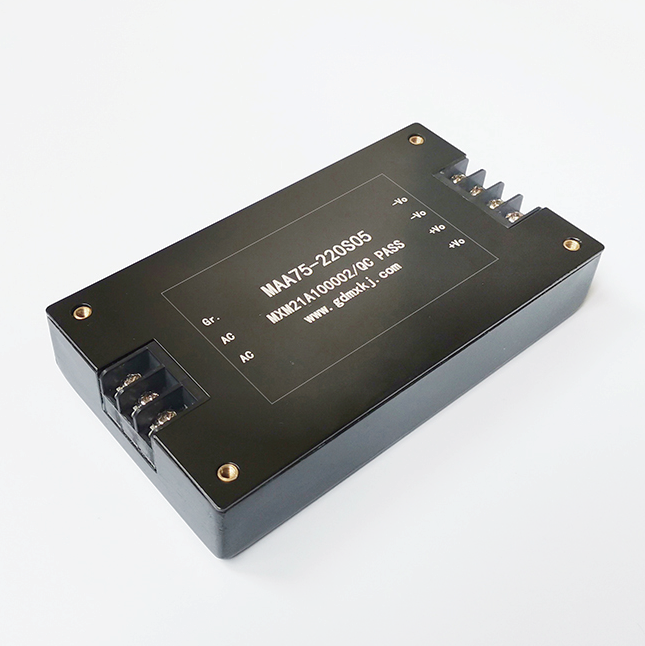 (6)DC module power supply The design is relatively simple, without too many parts, just a power module and a few discrete components;
In many fields, switching power supply modules play a role that cannot be ignored and are very important.