What does a DC conversion power supply look like?(2)
2022-10-08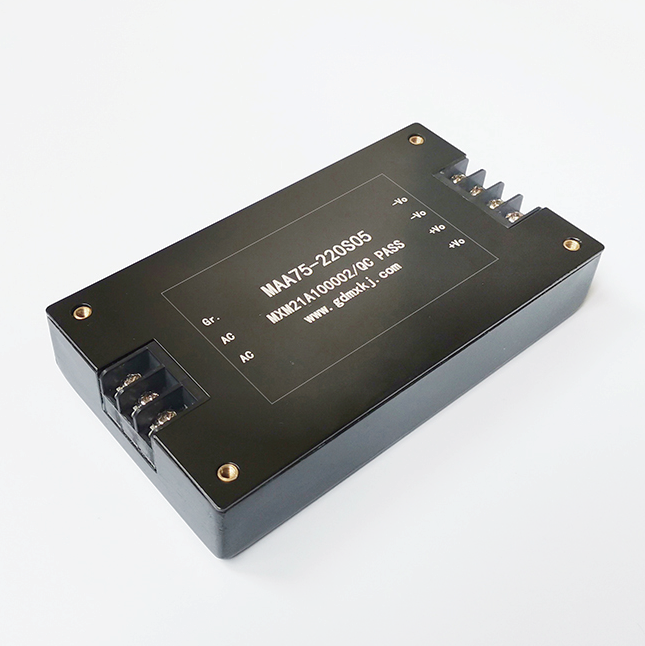 DC conversion 24V input power supply The distinction between good circuit principles and bad circuit principles can often only be made from a professional perspective. At this stage, power modules can be roughly divided into two types: bare board and potting. The bare board can be based on intuitive methods, such as the layout of electronic components is reasonable, neat, generous, neat, and the solder joints are bright and straight. For encapsulated modules, it is not possible to see the internal conditions, but since the internal conditions are not exposed, it is much better in terms of safety and performance metrics. The soldering process can include hand soldering and wave soldering. The quality of the wave soldering process of mechanized production is better than that of manual soldering.
DC conversion 24V input power supply Two: chip components
●High quality and reliable. Module power supply generally adopts fully automatic production, and is equipped with high-tech production technology, so the quality is stable and reliable.
Wide range of uses: The modular power supply can be widely used in various fields of social production and life such as aerospace, locomotives and ships, military weapons, power generation and distribution, post and telecommunications, metallurgy and mining, automatic control, household appliances, instrumentation and scientific research experiments. In particular, it plays an irreplaceable and important role in the field of high reliability and high technology.
The core of the 24V input power supply is the IC, just like the brain of the 24V input power supply, the quality of the IC directly affects various parameters of the 24V input power supply.