What does a DCDC conversion module look like?(1)
2022-11-09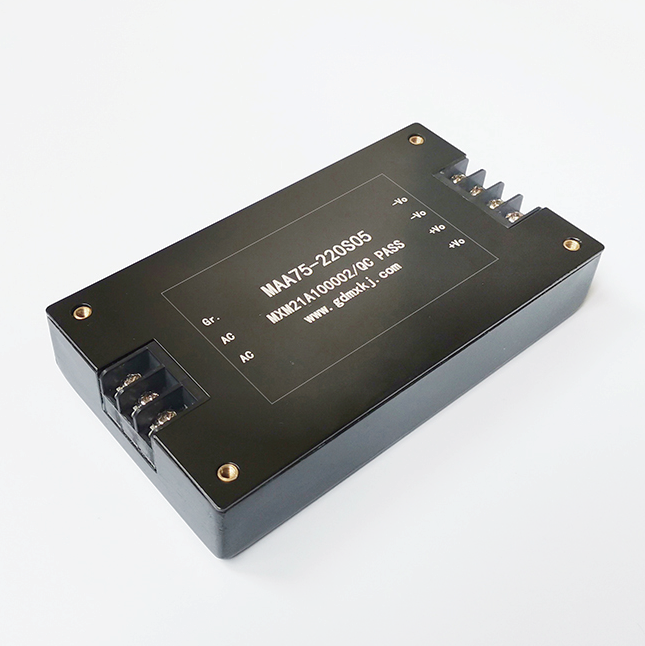 DCDC conversion module have many advantages and are widely used. Whether it is switching equipment or access equipment, whether it is mobile communication or microwave communication, whether it is optical transmission or router, DCDC conversion module it can play its role. It is very common in this field. What does a suitable power module look like? How to choose?
(6) For the module power supply, some manufacturers have a fixed resistance directly connected to the adjustable terminal (ADJ) from the factory. When using, the user must configure a potentiometer with the corresponding resistance value to replace the fixed resistance. However, it should be noted that when the adjustable terminals are in an open state, loading is never allowed.
(7) In order to achieve sufficient heat dissipation, the module power supply should be installed in a location with better air convection. Generally, when the working current of the linear power supply is above 4A, or the working current of the switching power supply is above 7A, forced air cooling should be installed. In addition, no other items are allowed on the module power supply housing.
(8) The module power supply is generally suitable for resistive-based loads. If it needs to be applied to capacitive-based or inductive-based loads, it should be explained in the order contract in advance and customized by the manufacturer.
One: circuit design principles and techniques
DCDC conversion module The distinction between good circuit principles and bad circuit principles can often only be made from a professional perspective. At this stage, power modules can be roughly divided into two types: bare board and potting. The bare board can be based on intuitive methods, such as the layout of electronic components is reasonable, neat, generous, neat, and the solder joints are bright and straight. For encapsulated modules, it is not possible to see the internal conditions, but since the internal conditions are not exposed, it is much better in terms of safety and performance metrics. The soldering process can include hand soldering and wave soldering. The quality of the wave soldering process of mechanized production is better than that of manual soldering.