The purchase of DCDC converter should be cautious(3)
2022-10-15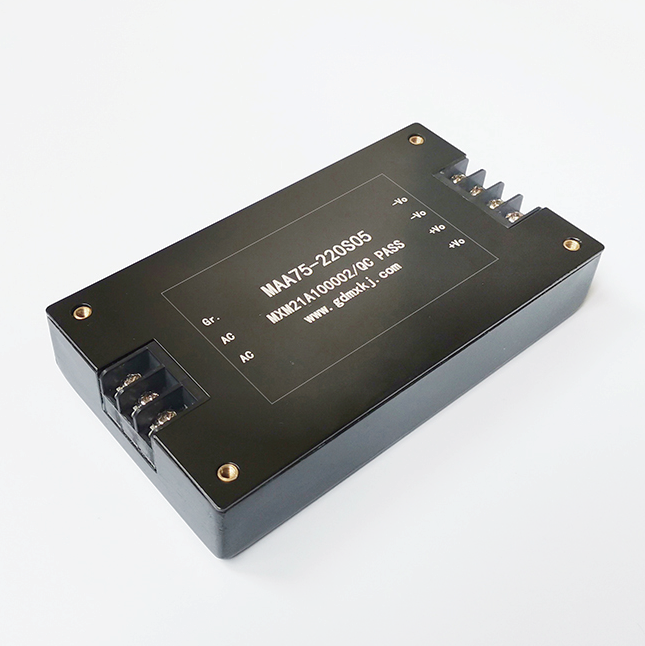 The advent of the era of intelligence has led to more and more electrical equipment. In order to protect the reputation of the company and ensure the safety of consumers, the insulation problem must be considered when purchasing power modules. If the insulation of the power module is insufficient, it will be used for a long time. There may be leakage of electricity. Once a consumer is injured, it will have a serious impact on the brand image of the company, and it may even make a company slump and disappear from the market completely.
The synchronous rectification technology uses field effect transistors (MOSFETs) with small on-resistance and low withstand voltage to replace ordinary rectifier diodes. Since the synchronous rectifier MOSFET has the characteristics of low on-resistance (generally only a few mΩ), small leakage current when blocking, and high switching operating frequency, it can greatly reduce the power consumption of the power rectifier part and make the working efficiency of the power system obvious. It is improved, but the realization of synchronous rectification is more complicated than diode rectification in specific applications. In the application of low voltage and high current output of switching power supply, synchronous rectification technology has a good application prospect.
DCDC converter can be bought in many places, and they are not scarce items, but it is necessary to pay attention to the flame retardant performance and insulation performance during the purchase process, so as to buy high-quality power modules and protect their own interests.