Sri Lanka acdc power module potting requirements(1)
2022-10-08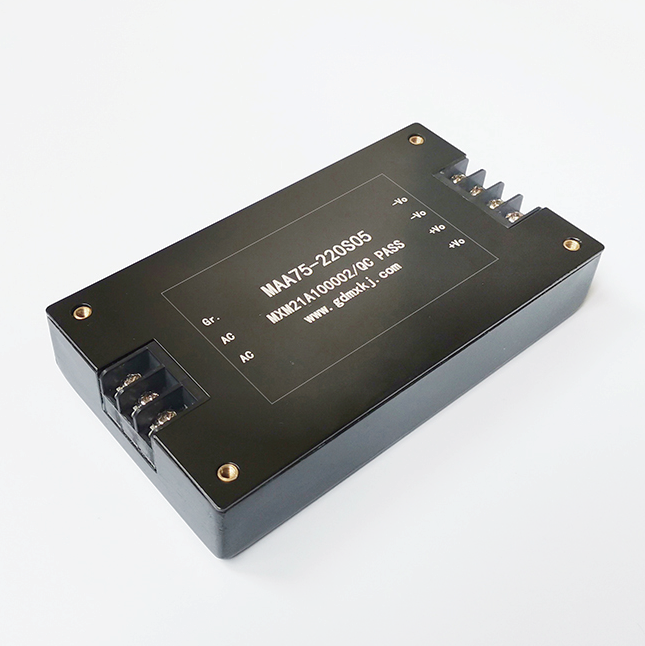 (DC/DC) converter
The DC/DC converter converts a fixed DC voltage into a variable DC voltage. This technology is widely used in the stepless speed change and control of trolleybuses, subway trains, and electric vehicles. Responsive performance, and at the same time receive the effect of saving power. Replacing the varistor with a DC chopper can save power by (20~30)%. The DC chopper can not only play the role of voltage regulation (switching power supply), but also can effectively suppress the harmonic current noise on the grid side.
The potting of the acdc power module is very important. This process not only involves the protection of the power module potting acdc power module (waterproof, moisture-proof, dust-proof, anti-corrosion, etc.), but also involves the protection of the power module. thermal design.
Commonly used power module potting materials are divided into three categories: epoxy resin, polyurethane and silicone rubber
Epoxies cannot be used for stress-sensitive and module sealing due to their hardness and are basically eliminated by module power supplies. However, due to its low cost, this epoxy is still used in cost-sensitive micropower supplies. Some domestic bad 48V input power supply manufacturers also use this epoxy resin acdc 48V input power supply module. However, due to stress problems, the failure rate of this 48V input power supply is very high, and buyers are miserable.