The Dominican Republic acdc power module potting requirements(1)
2022-10-04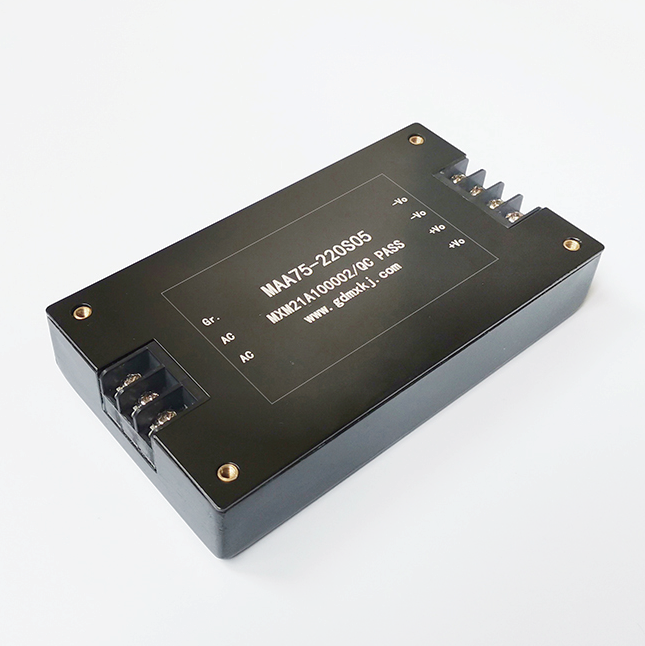 (6) For the module power supply, some manufacturers have a fixed resistance directly connected to the adjustable terminal (ADJ) from the factory. When using, the user must configure a potentiometer with the corresponding resistance value to replace the fixed resistance. However, it should be noted that when the adjustable terminals are in an open state, loading is never allowed.
(7) In order to achieve sufficient heat dissipation, the module power supply should be installed in a location with better air convection. Generally, when the working current of the linear power supply is above 4A, or the working current of the switching power supply is above 7A, forced air cooling should be installed. In addition, no other items are allowed on the module power supply housing.
(8) The module power supply is generally suitable for resistive-based loads. If it needs to be applied to capacitive-based or inductive-based loads, it should be explained in the order contract in advance and customized by the manufacturer.
The potting of the acdc power module is very important. This process not only involves the protection of the power module potting acdc power module (waterproof, moisture-proof, dust-proof, anti-corrosion, etc.), but also involves the protection of the power module. thermal design.
Commonly used power module potting materials are divided into three categories: epoxy resin, polyurethane and silicone rubber
Epoxies cannot be used for stress-sensitive and module sealing due to their hardness and are basically eliminated by module power supplies. However, due to its low cost, this epoxy is still used in cost-sensitive micropower supplies. Some domestic bad LED advertising screen power supply manufacturers also use this epoxy resin acdc LED advertising screen power supply module. However, due to stress problems, the failure rate of this LED advertising screen power supply is very high, and buyers are miserable.